Freshwater
Policy Frameworks
Freshwater
Thought Pieces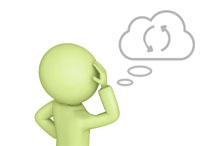 Reflective articles exploring new ideas, posing questions, and thought-provoking arguments
What are
thought pieces ?
In this section we present reflective articles that explore new ideas, pose questions, offer different perspectives and innovative thinking, for example, are we capable of thinking of water not merely an inert natural resource, but also as a medium for life? The articles originate from different EU funded projects.
Thought pieces
- AQUACROSS project
The European Biodiversity Strategy seeks to halt the loss of biodiversity within Europe by 2020, it is supported by a variety of European national and international laws and policies designed for environmental protection as well as for natural resource exploitation. Achieving the goals of the biodiversity strategy through existing laws and regulations requires an understanding of how the objectives of these different instruments relate to each other, and how the data and indicators relevant to individual directives can support a more joined-up ecosystem based approach to management.
The AQUACROSS project aims to support delivery of the biodiversity strategy and has published a number of reports on the competing policies, the types of data they generate and how these might support the strategy.
Thought piece
Conservation Biology paper
Thought Piece
BioFresh project
Thought Piece
BioFresh project
Thought Piece
BioFresh project
Thought Piece
BioFresh project
Thought Piece
BioFresh project